Stainless Steel Pallets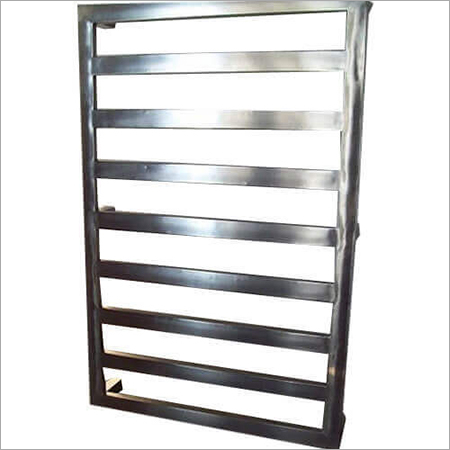 Stainless Steel Pallets
Product Description
Since years in this domain, we are manufacturing and supplying a wide range of Stainless Steel Pallets. Our pallets are manufactured by using stainless steel procured from esteemed vendors. The pallets are widely used for material handling in pharmaceutical plants. Offered pallets are provided with square hollow pipes along with rectangular shape. Can be customized in different shapes and sizes, these Metal Pallets are highly demanded for their corrosion resistance nature.


Features:


Excellent load carry capacity
Highly sturdy nature
High strength and durability


Specifications:


Material : Stainless Steel
Size : 1100 mm x 1100 mm
Load Capacity : 2 T
Entry Type : 2-Way


Provided Stainless Steel Pallets are composed utilizing steel to make the item solid additionally the utilization of cutting edge innovation is finished. Our pallets are utilized handling and moving of material, as they are bolstered by welding joints to expand the toughness and utilization of beds for longer term, the lower legs are given nylon shrub for simple development. The size and measurements of our Stainless Steel Pallets can likewise be customized according to the request and customers prerequisite.


Highlights:


Great quality and erosion free
High load bearing limit
Appealing examples
Precise measurements
Strong structure


Use: These are utilized as a part of healing centers, kitchens, research centers, clean room outline framework, pharmaceutical creation, atomic plants to package as exchanging the outcome merchandise occur with the utilization of this item.


Guidelines to utilize: The pallets must be utilized any issue with legitimate holding generally the material may slip, likewise checking and cleaning of the item should be done convenient so as to guarantee no residue and dampness accumulation.