Garment & Dress Cabinets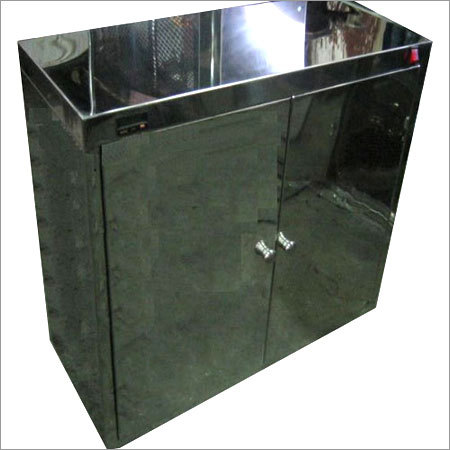 Garment & Dress Cabinets
Product Description
Garment & Dress Cabinets


We are amongst the renowned manufacturers, suppliers and traders of a qualitative assortment of Garment & Dress Storage Cabinets to our reputed patrons. These products are manufactured with the use of quality wood, which is termite resistant. Offer cabinet is tested in terms of quality so as to provide a flawless assortment from our side. The given Garment & Dress Cabinet is designed using best quality material as per the set market standard under the direction of professionals.


Usage: These cabinets are used in commercial complexes, showrooms, laboratories as well as for residential purpose.


Instructions to use: The cabinets must be timely checked and cleaned to avoid any dust collection or moisture that may defect or damage the product by rust or bacterial contamination, the dry source should be used to clean the cabinet.


Our Garment Dress Cabinets are entirely composed of A grade untainted steel alongside the amalgamation of different metals, for example, aluminum and iron deploying propelled advancement. The cabinets are uniquely outlined shelves, which possess precise platform spaces and dimensions that help customers to store different material. In addition, Garment Dress Cabinets are introduced with strong UV tube that controls and checks the bacterial growth on the material. These cabinets have isolated arrangements for particular sort of material.


Features:


Energy efficiency
Toughened glass view panels
Energy efficiency
Bottom side legs with nylon Bush


Key Highlights:


Spacious shelves and platform space
Elevated durability and prolong functional longevity
Effective load tolerance capacity and grade material
Contamination control and corrosion safe
Customization is successfully provided


Applications:


Our cabinets are employed in below mentioned areas:
Residential purposes
Commercial complexes
Showrooms
Laboratories


Directions to Use: Offered Garment Dress Cabinets should be routinely cleaned and checked to prevent any moisture or dust accumulation that may damage or defect the material by bacterial or rust contamination. In addition, the parch source ought to be deployed to clean our cabinets